From:
Lucas Adamski
Subject:
The Best Graphic PLR Ever?
Dear Friend,
You may know by now that being a product owner is where the money is.
Guru's preach you to do affiliate marketing, yet they sell you their VERY OWN products. What's the reason?
First, you make 100% from each sale, second you build a very lucrative customer list, and third you can get affiliates to send you a ton of traffic literally for FREE!
Sounds good, huh?
The problem is...
Product Creation Can Be A Very Long & Exhausting Process...
First you've got to have an extensive understanding what your market really wants and what kind of product would be appealing.
That means long hours of research, making surveys, and carefully observing every move your competitors do.
Next, you've got to actually do the product... That means either writing a long ebook, doing tens of video trainings or coding a software (ops!).
Then you've got to be a "sales copy wizard" to come up with a highly persuasive, profit-generating sales letter.
Then you've got to do a sales video... then the affiliate page... the affiliate banners... the squeeze page... the download page... the legal pages... And on, and on, and on...
The good news is that there are many outsourcing companies that can do a product for you.
The Bad News Is That It Can Cost You From $500 To Even $5,000...
And what's even worse, the quality is pretty bad most of the time (from my experience).
Additionally, just hiring a copywriting to do a sales letter for you could cost you easily
$2,000+
.
Plus, hiring a web developer to set up all the pages for you would be another
$300
or more...
Let's sum it up what could be the ballpark cost:
Product Creation - $2,500.00
Sales Letter - $2,000.00
Setting Up Pages - $300.00
That's A Total Of:
$4,800.00!
Still, you can also do it
ALL YOURSELF
... and spend another month or two crafting a perfect product "hoping" it's going to sell.
Yet, there is no guarantee you'll sell a single copy.
From my experience...
Many Of The Products I Did In The Past Were A Total FLOP!
Many times I spent 2-3 grueling months working hard on the product, just to realize later that no one wants it. Bummer.
It took me many years to develop almost like a "second sense" what's going to sell and what's not. And let me tell you... it was a
LONG
journey to really "get it".
So you have 2 choices:
Outsource product creation, copywriting & website stuff and spend at least $4,800!
Spend another 2,3 months crafting a perfect product, writing own sales letter, and getting lost in HTML web pages with no guarantee it will make even a single sale!
Sounds pretty bad, huh?
No worries though, I've got for you an absolutely outstanding deal that will remove all the "product creation hassles" for good!
Imagine if you could...
"Grab Full Resell Rights To My Biggest Graphic Product To Date That Brought
Me $18,307.94
In Sales..."
And Make 100% Instant Paypal Sales Starting
Today!"
PRESENTING:
GRAPHICS PLR BLOWOUT
Forget About Trying To Create Your Own Product, Painful Copywriting, Or Setting Up Your Own Website...
Now, It's Completely Done-For-You, And It's Extremely Convenient & Hassle-Free Too! Just Plug In Your Paypal Account & Start Reselling This Proven, Money-Making Product Now!
OK, let me go to the good stuff! I know you can't wait to get your hands on this red-hot, new, bestselling PLR product.
Here's What You'll Get:
MODULE #1
Graphics Mystic Secret Toolkit PLR
This is an insane, monstrous graphic package that is a bundle of 9 of my bestselling graphic products. Inside, you'll find over 1,441 unique marketing graphics & templates, like: video squeeze pages, banners, graphical headlines, minisites, special offer graphics, sales letter graphics, banners, landing pages, and so much more! I designed all of these graphics myself.
I little about me. Since 2011 I worked with over 500 internet marketing world-wide and was involved in over 50 product launches. I founded
MinisiteShark.com
that is the place for marketers to get highly-persuasive, direct-response graphics. I literally became a go-to-you for marketing graphics.
I used this experience to create this incredible graphic package I'm very proud of. I put my heart & soul in every detail to make it an absolute mastepiece. It got a ton of glowing reviews on Warrior Forum and customers absolutely loved this product.
Here's what you'll find inside:
MODULE 1: Squeeze Page Madness
MODULE 2: Bad-Ass Headlines V1
MODULE 3: Headers Explosion
MODULE 4: Minisite Templates Pack
MODULE 5: Juicy WSO Graphics
MODULE 6: Banner Ninja
MODULE 7: Lead Generation Machines
FREE GIFT #1: Bad-Ass Headlines V2
FREE GIFT #2: Bad-Ass Headlines V3
FREE GIFT #3: Secret Module
Click Here To Find More Information About The Product
Total Value: $2,000.00
MODULE #2
High-Converting Sales Letter
This sales letter converted extremely well, at
11.33% conversion rate
and at least
$1.10 Earnings Per Click (EPC)
. I spent a lot of time to spit-test and optimize the copy to make it convert sky-rocket high!
You'll be able to use the exact same sale letter that made me over
$18,000 in sales
!
Click Here To See The Sales Letter
Total Value: $2,500.00
MODULE #3
Done-For-You Minisite
The sales page was beautifully formatted to create an almost "hypnotic", attention-grabbing effect. Additionally, all the pages like Terms Of Use, Contact Us, Disclaimer, Thank You Page are
DONE-FOR-YOU
!
Click Here To See The Minisite
Total Value: $300.00
MODULE #4
Done-For-You Squeeze Page
Use this top-converting squeeze page to build a massive list FAST! You'll also receive a beautiful free bribe filled with 50+ of my cherry-picked graphics that your new subscribers will absolutely fall in love with!
Click Here To See The Squeeze Page
Total Value: $100.00
MODULE #5
Done-For-You Affiliate Page
Additionally, you'll get a proven affiliate page, with all the necessary tools and highly persuasive email swipes. Now let the hoard of affiliates promote your product for you without you even lifting a finger! How cool!
Total Value: $200.00
MODULE #6
Eye-Catching Ecover Graphics
Get top-quality, astonishing ecover graphic to boost your conversions & build instant authority.
Total Value: $100.00
MODULE #7
7 Attention-Grabbing Banners
You'll also get a complete set of remarkable banners to bring you more traffic than you ever though is possible!
Total Value: $100.00
That looks pretty amazing, huh? Yet, it's not all!
If You Act Now, I'd Like To Throw In An Additional Bonus:
BONUS MODULE
"Simple Set Up" Video Training
In this "Simple Set Up" training you'll learn how to edit your sales letter, put your Paypal link in there, upload on your server and start making money. Even if you're "technically challenged" you'll love this quick & easy video training that will wipe off all the confusion.
Imagine, being able to set up this tested & proven, cash-generating product in 15 minutes from now and start receiving instant money to you Paypal account. Yes, it can be that fast!
Total Value: $100.00
WOW! Insane! Let's do some brainstorming now what you can do with this amazing package:
9 Ideas
What You'll Be Able To Do With This
Brand-New, Fresh PLR Product:
Use It Yourself! - Use these incredible marketing graphics to transform your old looking websites into response-driven masterpieces!

Sell For 100% Profit - Just plug in your PayPal button and start reselling it for instant Paypal income. No more waiting for affiliate commissions, get it lightning fast!

Rebrand It - Make the product totally unique & build a highly respected brand.

Add It To Your Paid Membership Site - Struggling to fill your membership site with content? Take some parts of the product (check license for more information) and put it in your membership in no time.

Use Parts As A Bonus - Again, you can take parts of the product and offer it as a bonus in the upcoming product launches. Or add it as a bonus to your own product. Sky is the limit!

Giveaway To Build Your List - Graphics can be a GREAT freebie to kick-start your list building efforts.

Bundle With Other Products - Bundle couple of products into one for an incredible offer (can be a great upsell offer too).

Get Affiliates For Easy Sales - - With ready-to-go affiliate page & affiliate tools you'll be able to attract affiliates for easy money.

Sell It To A Totally Different Market - Sell it to offline businesses, graphic designers, developers, programmers. The possibilities are endless!
Your head may be buzzing now with so many ways how you can use this incredible product.
Yet, if you're still not convinced, here're couple of reasons what makes this PLR unique from any other you may saw before:
6 Kick-Ass Reasons That Makes This PLR So Exclusive & Special:

REASON #1 - Truly Top-Quality Product
I mean truly because I didn't outsource a single part in it. I crafted by hand all of these 1,441 graphic templates that costed me a lot of sweat. I combined my 5-year graphic design experience & internet marketing experience to create something exceptional. It's not another rehashed, outdated, "MRR" product that is collecting a digital dust. It's unique, it's exclusive, and it will sell out quickly.

REASON #2 - 1.94% Refund Rate & Glowing Reviews
Hardly anyone could achieve such a low refund rate. That is another proof that the product is absolutely STELLAR, people love it and market really needs it! I received a ton of amazing feedback from people for saving them so much time & money on graphics. Show me a PLR product with such a low refund rate :)

REASON #3 - Proven Sales Track Record
Most PLR products were never sold outside PLR market because they won't make any money. Why? The truth is most PLR products are a complete garbage. And especially their sales letters. Most PLR creators save some money on hiring cheap copywriters to write short, boring sales copy for $100 or less. Don't except much from it.

In comparison Graphics Mystic Secret Toolkit comes with a proven track record, tested, high-converting sales letter, 1,856 product sales and $18,307.94 in sales. Plus, the sales letter converted at a staggering 11.33% conversion rate. Enough said :)? It just works.

REASON #4 - Award-Winning Product
Graphics Mystic Secret Toolkit was selected as a "Product Of The Day" on the JVZoo marketplace. JVZoo is one of the largest internet marketing marketplaces online with tens of thousands of products. This is a solid proof that the product is exceptional. It is on a totally different scale in comparison to other "cheaply outsourced" PLR products.

REASON #5 - In-Demand, Evergreen Niche
The truth of the matter is, everyone needs graphics. Everyone wants a professional-looking website, nice header & attention-grabbing banners. And everyone absolutely love graphic templates, because they cost less than hiring a graphic designer, but still the quality is as high. You'll be able to sell this product for years to come and the market will still need it!
I guess now you have no more reasons not to get this deal, right?
I Know You Just Can't Wait To Get Your Hands On This Fully Done-For-You, Exclusive PLR, So Let's Keep It Short...
Just hiring a graphic designer to create these 1,441 top-notch graphics would cost you at least...
$2,000.00
Then sales letter writing another....
$2,500.00
And then the minisite with all the pages and graphics another...
$700.00
Yet I know you're smart, and you know you can get a better deal.
For an extremely limited time, during the launch period that will end on November 11th at 11:59PM EST, you'll be able to grab this amazing PLR...
NOT For The Regular Price, That Is $197.00...
Just Today, Right Now,
You Can Get Full Access To Graphics PLR Blowout For
Measly $27...
(The Price Will Raise Automatically On
November 11th At 11:59PM EST Without Notice)
For just $27 bucks you'll be able to literally copy my whole product, put on your server, slap your name on it and resell for 100% instant Paypal profits!
Now you'll be able to build a customer list, attract affiliates and make some serious money. No more petty 40% affiliate commissions, now you get the whole cake!
Hurry Up! Make sure to claim your copy now before it's fully sold out. I can't let everyone to get this PLR to prevent from the market saturation. After the launch period I'm going to raise the price drastically, you don't want to delay!
"Better Than

Triple

Money-Back Guarantee"
I know you may be skeptical. That's smart. There are so many scams online that you've got to be careful. So let's make it an easy decision, OK?
I know that this incredible PLR package will make you a ton of money! Yet, before that, let me prove it to you that I TRULY BELIEVE that's the case!
I'm so confident about this product, I'm going to offer you 3 iron-clad guarantees:
GUARANTEE #1
If you won't make your money back by selling this PLR in the next 60 day, I'll refund all your money back. No questions, no hassles. Just send a support ticket and I'll refund every penny you've invested.
GUARANTEE #2
Additionally, if the sales page doesn't convert for you to at least $0.20 per click, please contact me ASAP! Sometimes the traffic source may be not compatible with the funnel. There are many reasons. If it doesn't convert for you at all, just contact me privately at
lucas@killermarketing.net
and I'll help you privately to fix this issue. If we can't make it work, hey, no problem, I will refund every penny back to you!
GUARANTEE #3
If it takes you more than a day to fully set up your sales page and plug it with your Paypal account, then I did a poor job and I don't want your money! It's really take just few minutes to create a Paypal button and put it on your website to start accepting payments. The video training will show exactly how to do it even if you're not "tech savvy". Still if it won't happen, you have full rights to request a refund.
But that's not all!
ULTIMATE GUARANTEE
If for any reason, in the next 60 days, you won't like this exclusive PLR, maybe you've changed your mind, maybe you don't like Graphics Mystic Secret Toolkit, or maybe you think my sales page is horrible! I don't care what the reason is! Just send a support ticket and you'll get your money back in 24-48 hours.
Just send a support ticket to www.killermarketing.net/support (yes, that's a real support desk) and I'll refund every penny you've invested.
I want to make this investment totally risk-free. I don't like this fine-print, BS marketing where you never know what you're getting and what's the deal.
This guarantee is straight forward. You have 60 days to try this one-of-a-kind PLR. Test it out, put it on your site and start accepting payments. And shortly you'll start seeing your first "Paypal Sale Notifications". Watch out!
Now you have NO EXCUSE! Grab your copy of Graphics Mystic Secret Toolkit PLR now.
Now is the time. The time to TAKE ACTION!
Lucas Adamski

Here're Some Raving Reviews From My Previous Customers:
"One Of The Best Designers"
Wow, jumped on this! Awesome headline graphics and bonuses at insane value! Lucas has to be one of the best designers on this forum.

EnglishGiant
USA

"It Looks Great!"
Lucas I didn't have a chance to do a video review I am really hurt for time but
I wanted to tell everyone that I purchased this and it looks great!
Darren Monroe
Las Vegas, USA
"A Dream Comes True..."
YOU ROCK!
This is what I call "a dream comes true".....I wish I had this years ago.
Honestly, I've never seen a better collection of graphic images like this to help newbies
get started INSTANTLY with absolutely no technical skill required.
Aigul Erali
USA
Hurry Up And Click The"Add To Cart" Button

NOW

!
Graphics PLR Blowout
YES Lucas! I'm so eager to start reselling this new, amazing PLR for 100% instant Paypal income! I'm so in!
| | |
| --- | --- |
| | MODULE #1 – Graphics Mystic Secret Toolkit PLR – $2,000.00 |
| | MODULE #2 – High-Converting Sales Letter – $2,500.00 |
| | MODULE #3 – Done-For-You Minisite – $300.00 |
| | MODULE #4 – Done-For-You Affiliate Page – $200.00 |
| | MODULE #5 – Eye-Catching Ecover Graphics – $10.00 |
| | MODULE #6 – 9 Attention-Grabbing Banners – $100.00 |
| | BONUS MODULE – "Simple Set Up" Video Training – $100.00 |
Regular Price $197.00 Today Only $27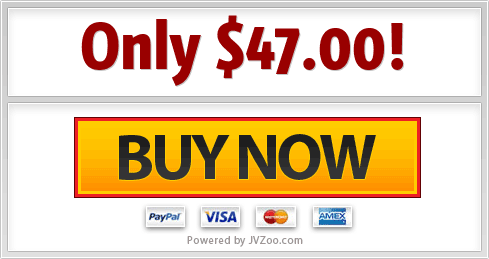 To Your Success,
Lucas Adamski
P.S.
Make sure to take action now! I'm serious. This special launch promo is officially
ending on November 11th at 11:59PM EST
. After that the price may increase to
$47
,
$67
or even
$197
!
Claim Your Copy Now! Don't Delay!
P.P.S.
It took me months to create this incredibly valuable graphic package. I did all the graphics by hand, no outsourcing, no cheap workers. I took my 5-year experience as a graphic designer to craft the best graphic templates I created to date. With tons of positive reviews and 1.94% refund rate you can be assured that people will absolutely love the product.
It is
NOT
another garbage, rehashed PLR products. It's
DIFFERENT
. It's
UNIQUE
. It's
TOP-QUALITY
. And what's most important, it comes with a
PROVEN
track record of sales & conversions. This is the only single PLR product you'd need to buy this year!
Get Your Exclusive, Award-Winning PLR Now!
P.P.P.S.
Just think about how much time & money you'll be able to save. Creating your own products is extremely hard & time consuming. And outsourcing it very "wallet emptying". Do what smart marketers are doing right now. Invest in a proven PLR product, rebrand it & start making money the easier way & the quicker way. Start today. Act now.
YES! I Want This Incredible, Money-Making PLR Now!
"Pure Gold!"
I just bought, and I have to say I AM SO HAPPY!

I mean, this is pure gold!

I was not expecting so many choices of images and html templates, so well organized, and with PSD!

26medias
Sao Paulo, Brazil

"Great Stuff As Always Lucas!"
Great stuff as always Lucas!
Just what the doctor ordered, and perfect that some of these are "pre-made" so one doesn't have to fiddle with them.
Complements the headline package I bought from you before perfectly!
Espen Samuelsen
Norway
"Lucas Is Right Up At The Top!"
I have actually used Lucas's services outside of the Warrior Forum and he is VERY good!

I thought I would pick up these graphics as well - I am NOT disappointed!

I have also used well over 50 different web designers and graphic artists and Lucas is right up there at the top!

In short - for this price a BARGAIN!

Chris Jones
UK

"The Richest Every With Everything I Need..."
I bought your Juicy WSO Graphics a few days ago.
They are simply marvellous and easy to edit.
This is the package I love, the richest ever with everything I need and a lot of exclusive bonuses.
Thanks so much and keep always up your good work!
Alessandro Zamboni
Milano, Italy
"...A Stylish And Professional Edge"
I purchased Headers Explosion a few days ago and have already put great looking headers on 3 of my sites. There are so many nice header graphics to choose from in this package, highly recommended if you want to give your websites and blogs a stylish and professional edge.

Headers Explosion is just one of several beautifully designed graphic packages available from Lucas. His support is also excellent. I suggest you seriously consider using this headers package to enhance your own online business

hewellwood from Warrior Forum

If you're still reading, I bet you still have some questions. Here are the most common questions I get, and the answers to help you out:
What's The License To This PLR?
Suggested Selling Price:

$37 or more

What you CAN do:

[YES] Can be sold
[YES] Can be packaged
[YES] Can put your name on it to sell it as your own product
[YES] Can rename the product
[YES] Can be offered as a bonus to a paid product. (only 20% of the content can be used for a bonus)
[YES] Can be added to a paid membership site
[YES] Can have your own affiliate program for the product
[YES] Can sell ONLY personal rights (no PLR or MRR)

What you CAN'T do:

[NO] Can be given away
[NO] Can be added to a free membership site
[NO] Can be offered through auction sites
[NO] Can sell resale rights
[NO] Can sell master resale rights
[NO] Can transfer master resale rights
[NO] Can sell Private Label Rights
How Will I Be Able To Set It Up?
I recorded a full, over-the-shoulder video training that will show you step-by-step how to edit your sales letter, add your Paypal button, upload on your server and start making money. If you've never set up a website it make take you an hour or two to get everything done. If you have some experience, it shouldn't take you more than 15 minutes.
Can I Sell PLR Or MRR Of This Product?
No. You'll be able to sell only personal rights of Graphics Mystic Secret Toolkit. I don't give Master Resell Rights.
How Soon Will I Get My Investment Back?
Even in the next 24 hours. I'm serious! Here's an idea. Set it up quickly today, and write a simple email to your list. Or buy a solo ad and send directly to your sales page. It's dead simple. This is an absolute "no-brainer".
Does It Come With Developers License?
YES! All the graphics come with a developers license. You can use all the graphics freely, customize them and implement in your client's work.
Take Advantage Of This Extremely Time-Limited, 7-Day Launch Promo!